---
FUSE Selection GUIDE
About

RTE Fuses

RTE Fuses fuse products are manufactured by Cooper Power Systems, a division of Cooper Industries. Cooper Power Systems is headquartered in Milwaukee, Wisconsin, and manufactures and markets circuit protection products globally for the electrical and Utilities industries. To learn more go to www.mcgrawedisonfuses.com.

 
About Us
As one of the nation's premier specialty fuse distributors our goal is to provide you access to expert technical support and an extensive inventory of fuses, backed by our guarantee of selling only new factory warranty fuses.
With our 24 Hour Service, same day shipments, expert support...why settle for less?
---
RTE Fuses ELSP Current limiting back-up fuse

GENERAL
The Cooper Power Systems ELSP Current-limiting Backup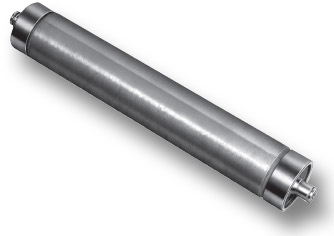 Fuse is used in series with low current primary protection devices such as a Bay-O-Net Fuse or MagneX Interrupter.

The ELSP fuse is designed for use in transformer oil, Envirotemp FR3 fluid, or an approved equivalent.The fuse's highly efficient currentlimiting section minimizes the effects of high fault current stresses on equipment and the distribution system. Its minimum interrupting rating is coordinated with that of a low current interrupter to avoid undesirable low current operation; yet its maximum interrupting rating will clear the highest fault currents likely to occur. Higher continuous current ratings can be achieved by connecting two fuses in parallel.
APPLICATION
The ELSP fuse is used in transformers to protect and isolate faulted equipment. When connected in series with a low current primary protection device, the fuse becomes an element of a twopart protection system that gives a full range of fault protection. This two-part system provides low current protection with the replaceable expulsion fuse or resettable MagneX Interrupter, and it adds the energylimiting protection of a current-limiting fuse. Together, they coordinate easily vwith upstream and downstream devices.
---
Bay-o-net fuse link
GENERAL

The Cooper Power Systems Dual Element Bay-O-Net

Fuse Link is used in Bay-O-Net fuse assemblies to protect distribution apparatus from damaging currents and to protect distribution systems from failed apparatus.

Dual element links sense not only second ary faults, excessive load currents and transformer faults, but also transformer fluid temperature. They will limit long-term transformer heating caused by overloads and high temperature environments.


APPLICATION

Bay-O-Net fuses can be used on single-phase con ven tional and self-pro tected dis tri bu tion transformers and on three-phase equipment.
Its ideal use is in a two-fuse protection scheme with a current-limiting backup fuse. In this ar range ment, secondary faults and overload currents are cleared by the Bay-O-Net fuse, and high level faults are cleared by the current-limiting fuse. The two fuses are connected in series, and are coordinated so that the current-limiting fuse operates only upon internal equipment failure.  If the Bay-O-Net fuse will not be used in series with a current-limiting fuse, an isolation link is required.

Bay-O-Net fuses are comparable in cost to internal cartridge fuses but have the advantages of being field-replaceable. Bay-O-Net fuses can easily be co or di nated with upstream devices.
---
ELX Full Range Current-Limiting Fuse
 


GENERAL
The ELX fuse is a full range currentlimiting fuse designed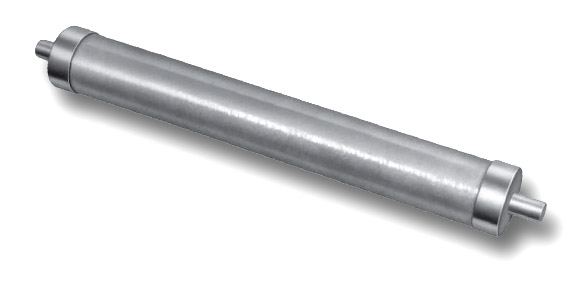 to provide overcurrent protection. It is completely
interchangeable with similar fuses using industry standard clip-style and dry well canister mountings. Quiet, safe operating characteristics of the ELX fuse make it ideal for installations where flame discharge and loud operation are undesirable.

Typical applications include clip mounting air-insulated apparatus, padmounted equipment sectionalizing enclosures, metalclad switchgear and industrial vaults. Since the ELX fuse has no gas-evolving parts, it is ideal for use in dry well canisters. This fuse is also used in field refusible bushings, such as those used on pole-type and livefront pad-mounted transformers. Both deadbreak and loadbreak dry well canister manufactured by Cooper Power Systems, General Electric, Westinghouse, and Kuhlman can be re-fused using the ELX fuse.
---
ELST Full Range Current-Limiting Tandem Fuse Assembly
 


GENERAL
The RTE® ELST full range current-limiting tandem fuse

assembly is designed for use in padmount switchgear filled with transformer oil or approved equivalent. It may also be used in large padmount transformers. The fuse's highly efficient currentlimiting section reduces the effects of high fault current stresses on upstream and downstream apparatus because it limits energy letthrough during high current fault clearing. The expulsion section protects the current-limiting fuse from system voltage following a high current fault on the system.

The ELST fuse assembly is mechanically interchangeable with the K-MATE™ SL assembly and with other manufacturers' current limiting tandem fuse assemblies. NOTE: Only components of identical manufacture and ratings should be assembled together and installed in three-phase applications. The "E" rated fuse has timecurrent
characteristics that are easier to coordinate with existing protective devices, such as boric acid fuses, reclosers and power fuses.
K-MATE is a trademark of A.B. Chance.
---
For additional information on RTE Fuses contact us at 918.665.6888, or use our fuse search tab at the top of the page. You can also request a quote on any of the RTE Fuses using our quote form.